Registration now open!
---
---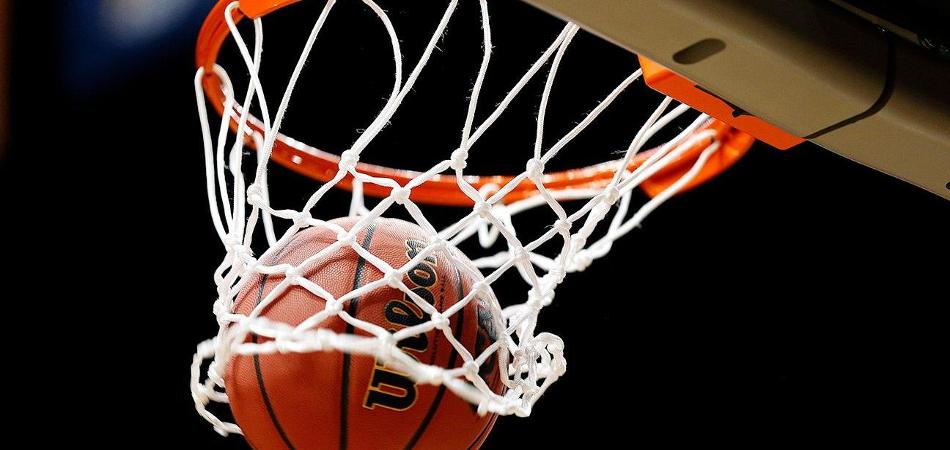 ---
Leduc & County Basketball Association
Registration Process
RAMP Interactive is an online sports administration platform, that is used by a numerous sports clubs in Edmonton and surrounding areas. Therefore, it is possible that if your athlete has played in a different sport and that league uses RAMP Interactive as their administration software, that you may already have an account. If you have an account with RAMP Interactive, you can use that account to register your athlete(s) for this years LCBA basketball season. If you do not have an account with RAMP Interactive, you will need to create one first before you can register your athlete(s). If you are not sure if you have an account, try to create a new account with your email and if it says that this email already exists then you will have an account already setup and you all you need to do is just reset the password.
Once you log in:
You will be asked to choose an athlete. If you have previously registered an athlete (for another sport) using RAMP Interactive you can choose that athlete to register for the LCBA. If this is a new athlete not previously registered for any sport in RAMP Interactive choose "New Registrant."
Choose the 2019/20 EYBA season. (EYBA is being shown as we are as Association belonging to the Edmonton Youth Basketball Association.)
There is some important information for you to review and agree to before you can register like our waivers and refund policy. Please read, then scroll down to the bottom to agree to the Terms and Conditions.
Choose the appropriate division for your athlete based on their age. Please review the age categories listed below in order to know which division your son/daughter should be registered in, choose a division. Please note that these divisions are not identified by Coaches, and there is no ability to pick your child's coach based on your personal preferences.
Age Categories:
Under 9 (U9) Co-ed - Players born in 2011 - 2013
Under 11 (U11) - Players born in 2009 - 2010
Under 13 (U13) - Players born in 2007 - 2008
Under 15 (U15) - Players born in 2005 - 2006
Under 18 (U18) - Players born in 2002 - 2004 (Try-out based and coach selected, can not register early)
Choose the package that is listed for that division and double check the age category by birth year.
In the athlete information section; if this is a new athlete please fill in this section with the new athletes' information; if this is an existing athlete please validate the information listed.
Fill in the information section for the parent and emergency contacts. Please ensure that all information is correct as this is how we will be contacting you throughout the season. Fill in the additional information section where appropriate.
The last section is the payment page. Please note only credit card payments and Jumpstart/KidSport applications are accepted. Your registration is not complete and your child's spot is not secured until payment has been received and finalized. Once complete this you should receive a confirmation.
LCBA is a youth basketball program serving Leduc and the surrounding communities!
BEST WAY TO CONTACT IS BY EMAIL; Please check the Executives tab to select the person you want to contact.

The Leduc and County Basketball Association is a non-profit organization which manages community minded youth basketball programs, where players from different schools come together to form new friendships while enjoying competition against each other during school league play. The LCBA is a proud member of the Edmonton Youth Basketball Association (EYBA).
The LCBA offers competitive based basketball programs to members registered provided key volunteers step forward to take on the leadership and organizational requirements necessary to make the program a success. Without volunteers, we would not be able to operate. Parent volunteers are always graciously welcomed to assist in many different positions. Coaches and Assistant Coaches are always in demand, and we appreciate every single one that steps up to take on a team. If you are interested in coaching a team, you don't have to be a parent. Please email the LCBA Vice President, lcbabasketball.vp@gmail.com if you are interested in a coaching position. Please note that Criminal Record Checks are required for all coach and assistant coach positions and done on an annual basis.

Coaches, players and parents can keep tune to the website for new and updated information. Please keep tune on a regular basis for practice schedules, games schedules and all other pertinent information that we will add/update regularly.

This website and our Facebook site will be used for communication with all LCBA divisions; from Mites to our Juvenile programs.

Practice gym availability is done through the Black Gold School Division. Each team will have a schedule provided by the LCBA's Gym Coordinator, and the coaches will be informed of this time as soon as it is confirmed. Confirmation does not happen until the 2nd-3rd week of September. Until then, it is subject to change due to availability.